About Us
Brown, Ells & Company is dedicated to providing cost effective solutions for all of your tax, accounting, and financial services needs. Our primary services include taxes, accounting, consulting and financial advisory services for individuals and businesses. We also offer a host of specialty services that cater to the unique needs of our clients. Our partners and staff have extensive experience in a wide range of industries, and non-profit organizations, and are experts in the accounting issues and tax laws that impact our clients.
Our continuing mission is to serve you by providing the highest level of expertise and professionalism possible with our highly qualified staff shown below.

Ken DeLucas, Partner, is a Certified Public Accountant and a Partner in our firm, specializing in income taxes, accounting and outsourcing for businesses. Ken has an Associate degree in accounting from Mesa State University and a Bachelor's degree in accounting from the the University of Denver. He also has extensive background in public accounting, including six years as a Manager with Deloitte, one of the "Big Four" accounting firms, and three years with the international firm, BDO Seidman. His areas of expertise include business consulting, retirement and estate planning, taxes, accounting and outsourcing.
Ken, his wife and two boys have lived in the foothills above Golden for thirty years and are very active in the community. He is an Eagle Scout who enjoys the outdoors, is an avid snowmobiler and skier, and he spent five years on the National Ski Patrol.
---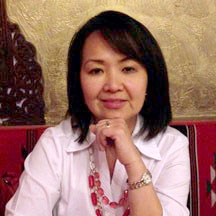 Cherry Nietes, Director of Accounting and Business Taxes, has been with Brown, Ells & Company for over 25 years. Her knowledge and experience assures that clients receive the best consulting, service and advice needed for their business, large or small. She has a Bachelors degree from the University of Saint Thomas in the Philippines with studies in accounting and taxes.
After college, she relocated to Denver, Colorado, went to work for Brown, Ells & Company and has been with us ever since. She takes great pride of her work and anything she does outside of it.
Cherry loves spending time with her (big) family whenever she gets a chance. Traveling is one of the things she enjoys the most as not only has she's visited places here in the US but also in Europe, South America and Asia.
---
---

Asher Hirshberg, Staff Accountant, is a CPA and has a Bachelors Degree in Accounting and a Masters Degree in Taxation from University of Denver. He is currently enrolled at Colorado School of Mines in pursuit of a Bachelors Degree in Petroleum Engineering. Asher has substantial experience in income tax with the Denver office of the regional accounting firm EKS&H, specializing in oil and gas companies.
Asher is originally from Highland, MI and has lived in Colorado since 2007. In his down time, he enjoys spending time in the outdoors, and playing hockey.He was previously a United States Hockey League draft pick.
---

Scott DeLucas, Manager of Personal Income taxes, received his Bachelor's Degree in Accounting from Regis University, holds the Enrolled Agent certification with the Internal Revenue Service, and has a payroll certification. He has substantial experience in accounting and income taxes.
Scott and his dog (Gandolf) currently reside in Golden, Colorado. In his free time he sings in a band with his guitar playing brother, and spends time working on his house remodel.
Brandi Mull, our Personal Income Tax Coordinator , has an Associate Degree in Accounting from Red Rocks Community College, and is currently involved in studies for a bachelors Degree at Regis University, with graduation scheduled later in 2016.
Brandi grew up in a military family and has lived in numerous states and in Okinawa. She has lived in Colorado for 23 years and has a daughter living in Lakewood, Colorado.